4 Best Outdoor Activities You Should Do In Dalat
Located at 1,500 meters above sea level on the southern parts of the Central Highlands, Vietnam, Dalat is famous for its beautiful weather (which is from 16 to 22 degrees Celcius all year round), lush green pine forests with twisty roads, and stunning landscape as well as the rich cultural diversity of ethnic minority groups.

Its breath-taking landscape also makes it ideal for adventure lovers who want to do outdoor activities while they are in Dalat. Below are the top 4 things to do in the "City of Eternal Spring"


1. Easy Rider Tours
You can either drive the motorcycle by yourself and follow Easy Riders Vietnam's guide or ride pillion on the back of the motorcycle and cruise around the stunningly winding roads of Dalat and its countryside. This motorcycle trip gives you a great opportunity to explore the daily rural life of the highlanders who cultivate their goods on the farms and you're able to enjoy some of the most spectacular landscape and waterfalls that Dalat has to offer.




2. Canyoning Tour
If you are an adrenalin junkie or water lover then this tour is for you! There are professionally well-trained guides who will show you the ropes and prepare you for the journey down the waterfalls. You don't need to experience this action-packed day of hiking, rappelling, swimming, and sliding down the waterfall

Canyoning is to navigate your way through a canyon. The canyon runs through many stunning waterfalls and in some sections the topography requires ropes to navigate our way successfully. And other sections, you can hike or swim through.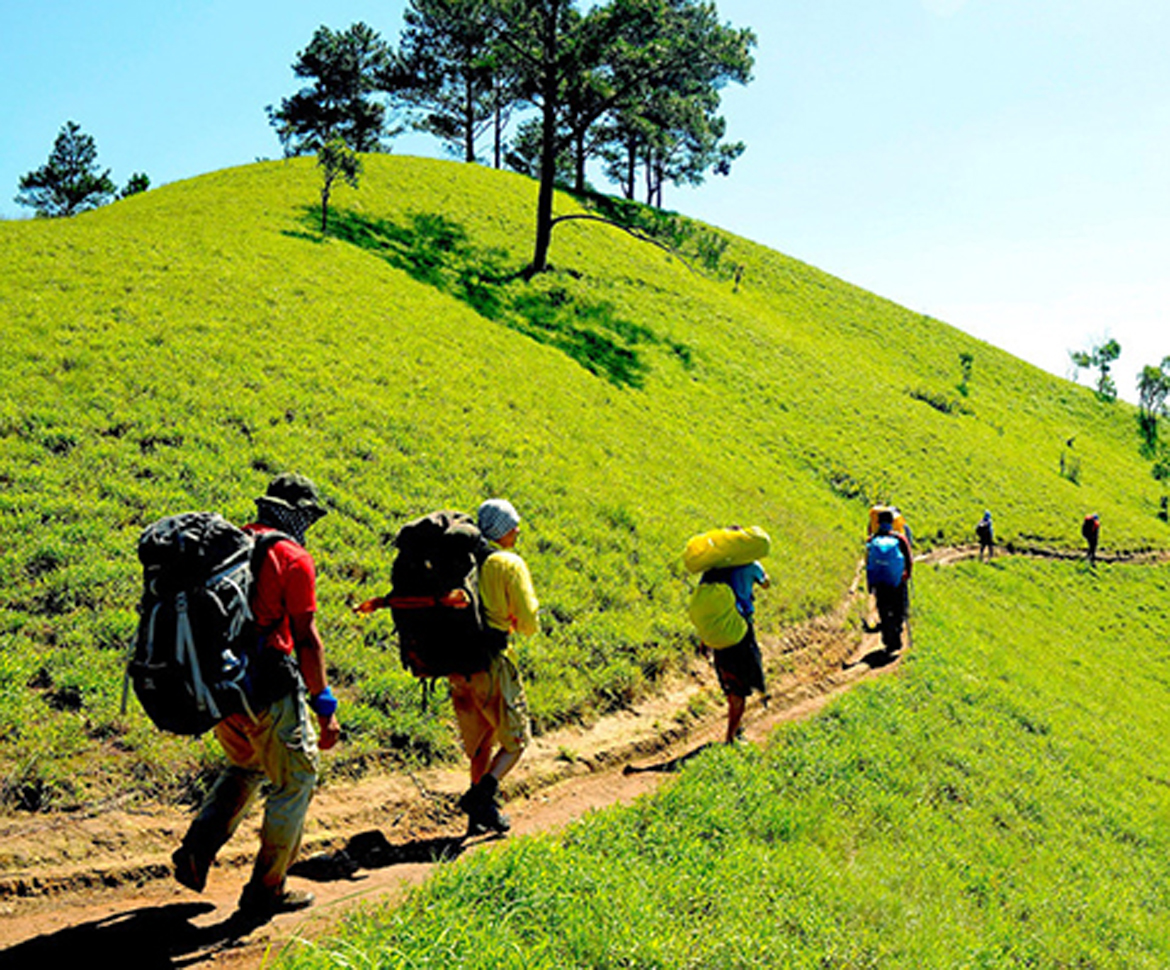 3. Trekking Tour
This activity would take your breath away as you trek either to the peak of the 2,196-meter-from-sea-level mountain, Langbian or through the deepest jungle of Vietnam, Elephant Mountain.
At the peak of Langbian Mountain, you'll witness the panoramic view of Dalat and its surroundings. You can even see the ocean from here on a clear day. Make sure you have a camera with you so that you could have some memorable shots of this wonderful area

Trekking through Elephant Mountain is another experience, you trek through a pine forest and move uphill through a small meadow before crossing a stream and heading up into the thicker jungle canopy. Soon you will notice a dramatic change in scenery to a thick jungle. Walk the rolling hills among the vines, broad-leaf trees and enjoy the cool jungle breeze. If you're lucky, you may see a wild orchid in bloom or a troop of monkeys. The way down section will lead toward the valley below which is dotted with small farms growing vegetables, flowers, and rice paddies.




4. Water Rafting Tour
This adventure allows you to get on kayak-style rafts and navigate the river with the two experienced guides who provide better maneuverability and allow us to run the river even when the water level is lower. Besides, the bigger rafts will be equipped when the water level is higher.

The challenge you encounter is a 6-meter waterfall jumping, which quickly gets our blood pumping. Immediately after this, you'll face a series of rapids that give you no chance to stop paddling. The next section of the river has lower class but continuous rapids that roll through the stunning countryside. You'll then come to an area with a fantastic coffee plantation that we need to portage the raft through to avoid the waterfalls on this trip.